whitespace
PRESENTS


An Old Desire
Hamlett Dobbins & Dana Haugaard
what not to do when you see a mountain lion
Douglas Degges
Good Bones
Jane Foley
Opening Reception

Friday, September 30
5:00 PM - 8:00 PM


Artist Talk

Saturday, October 1
11:30 AM - 1:30 PM
whitespace gallery

814 Edgewood Ave
Atlanta, GA 30307

Atlanta Art Week Hours
Thursday 11 AM - 8 PM
Friday 11 AM - 8 PM
Saturday 11 AM - 8 PM
Sunday 12 PM - 5 PM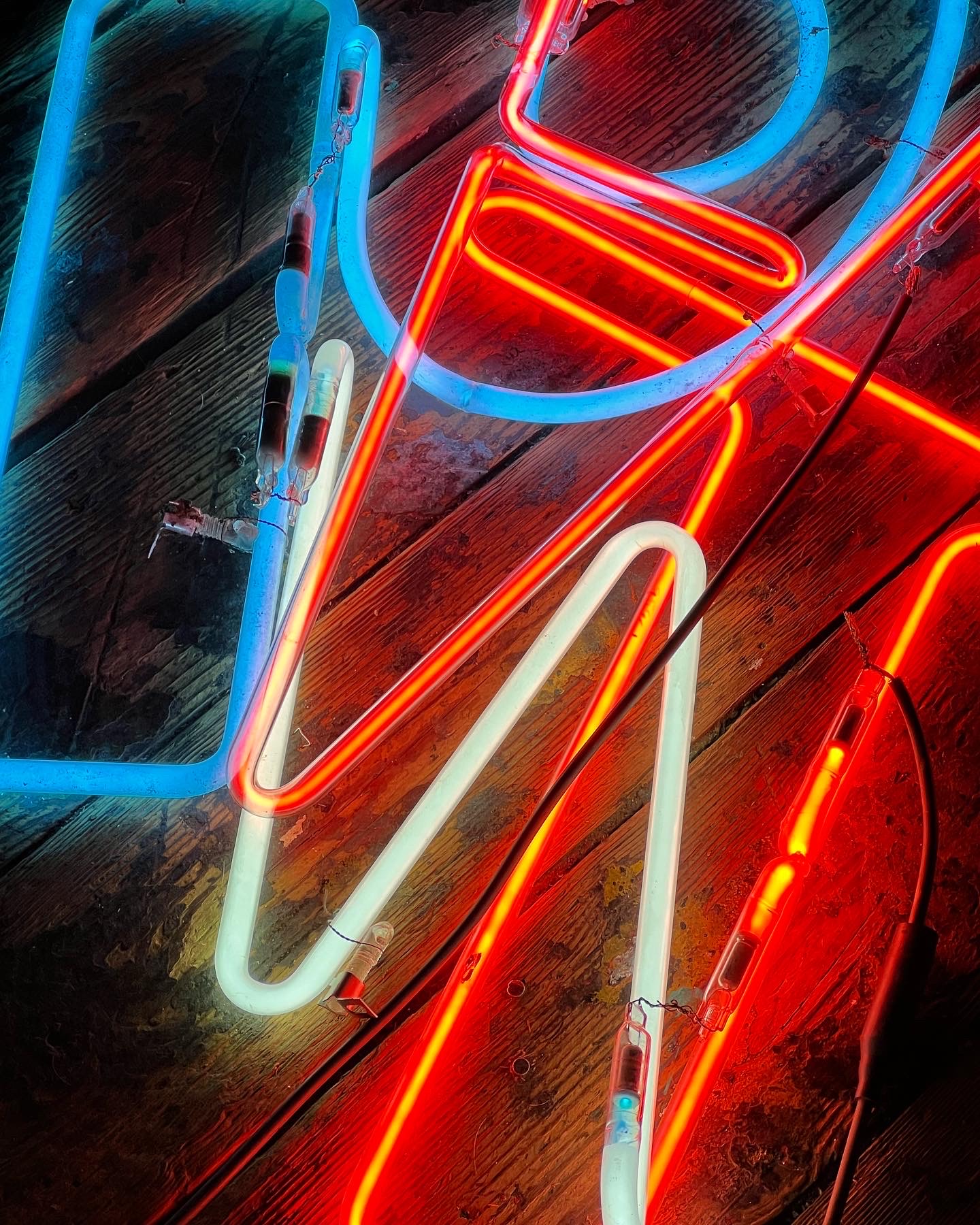 Jane Foley
whitespace is pleased to present
new works by
Hamlett Dobbins & Dana Haugaard,
Douglas Degges in whitespec,
and Jane Foley in shedspace.


DJ Chris Devoe will also be there spinning records!

And on Saturday, October 1 2022 at 11:30am, the artists will give talks about their works on view with donuts by Revolution Doughnuts.

The exhibition runs from September 29 to November 12, 2022


About the Gallery

Outside the gallery
Founded in 2005,
whitespace
is a contemporary art gallery active in Atlanta and across the southeast that seeks to foster an immersive environment of free- expression, intimacy, and dialogue. Under the direction of owner Susan Bridges who has been active as a curator and art dealer for decades, the gallery has housed numerous exhibitions across all mediums promoting artistic innovation and inquiries into the relationships that define who we are, both collectively and as individuals. As a respected institution in Atlanta's art community, whitespace and the artists it houses continue to inspire all who attend through thoughtful examinations of the world around us, allowing viewers a new mode of seeing beyond meaning.
About the Artists
An Old Desire
takes its name from the Toi Derricotte poem "I Give in to an Old Desire."
Hamlett Dobbins and Dana Haugaard
both work from the fallibility of memory, profound experiences, and a love of how art can be used to find connections between these two.
A native of Tennessee,
Hamlett Dobbins
spent most of his life in Memphis. He received his BFA from the University of Memphis and his MFA from the University of Iowa. Dobbins has taught at University of Memphis, Memphis College of Art, University of Iowa, and at Rhodes College. He ran an alternative exhibition space called Material and worked as a curator at Delta Axis @ Marshall Arts as well as Clough-Hanson Gallery at Rhodes College. He has received fellowships and residencies at the Vermont Studio Center and the Bemis Center for Contemporary Art. He has received grants from the Pollock Krasner Foundation, the Tennessee Arts Commission, and ArtsMemphis. He has shown his work throughout the region and nationally. In 2013, he was awarded the Rome Prize and spent eleven months as a fellow at the American Academy in Rome. He now teaches Foundation Studies at the University of Memphis where he lives with his family.
As an artist working with sound and sensation,
Dana Haugaard
investigates how our self-awareness in any given moment functions in relationship to our presence in space, place, and time. He works with sensation and perception to create environments that provoke a heightened sense of awareness of one's self. Haugaard uses and manipulates sound, reflective surfaces, and vibrations to construct experience that draw attention to and call into question our relationship to our surroundings. These situations play with physical, spatial, and temporal reference points to take what is often a minimal presentation and make in an overwhelming experience. Haugaard has been a resident in the Atlanta Contemporary's Studio Artist Program and is a Hambidge Fellow. He was recently shown at the Atlanta Contemporary, Zuckerman Museum at Kennesaw State University, the Macon Museum of Arts and Sciences, and the Urban Institute of Contemporary Art in Grand Rapids, MI, and won the Forward Art Foundation's 2021 Edge Award. Haugaard received his MFA from the University of Iowa and currently teaches Visual Art at Emory University as part of the Department of Art History.
---
what not to do when you see a mountain lion
is a selection of recent paintings all made over the last year that are culled from
Douglas Degges'
body of work titled a squirrel from memory. Since Fall 2019, Degges has been painting and drawing from cell phone photos supplied to him by his immediate family in an ongoing group text. His mom, dad, and brother, in keeping him up to date with what is going on in their lives, share the things they do and see near his childhood home in Louisiana. These images serve as an image bank from which he abstracts elements for a squirrel from memory, a visually and materially wide-ranging body of work. This project explores concepts of home and the pressure to possess a singular voice within a creative practice.
Douglas Degges
(b. Shreveport, LA) is an artist and educator currently based in Mansfield Center, CT where he is an Assistant Professor of Art in Painting and Drawing at the University of Connecticut in Storrs, CT. Degges received his MFA from the University of Iowa and a BA in Studio Art from Rhodes College in Memphis, TN. His work has been exhibited in various group and solo exhibitions throughout the United States and abroad. Most recently his work was exhibited at Proyecto T in Mexico City, Mexico; Side Room Gallery in Brooklyn, NY; the PrattMWP Gallery at Munson-Williams-Proctor Arts Institute in Utica, NY; Milwaukee Institute of Art & Design in Milwaukee, WI; Cleaner Gallery + Projects in Chicago, IL; Stove Works in Chattanooga, TN; URSA Gallery in Bridgeport, CT; and the Meadows Museum of Art at Centenary College in Shreveport, LA. His work has been supported by several artist residencies including the Josef & Anni Albers Foundation, Stove Works, the Vermont Studio Center, and the Millay Colony.
---
Good Bones
is a neon lighting and sound installation created within the space of shedspace, an old garden shed. The neon lights are a three dimensional drawing, hugging and highlighting the interior roofline, spreading an even, warm, white glow overhead, echoing the sunlight coming in through the side windows. A reversal happens at night—the bring neon lights lining the ceiling, when viewed from the darkness outside, seem to pour the daylight back out the windows. The sound composition that plays on a loop is custom created to highlight the natural acoustics of shedspace—clear harmonies on organ and accordion, warbling off the wooden walls inside. Good Bones begins from a place of curiosity about how an installation could adorn, not obscure, this space created for dirt, work, and function. Using the architectural lines of the space itself as a jumping off point, Good Bones reaches for a reverent and restful tone, at home in the warmth of this humble Southern shed.
Jane Foley
(b. 1985, New Orleans) is a sound, sculpture, and new media artist living in Atlanta, GA. Foley has created sound sculptures for the Architecture Triennale in Lisbon, Portugal and La Friche Belle de Mai in Marseille, France with Zurich-based Sound Development City, as well as composed sounds that played in taxicabs throughout the 5th Marrakech Biennale in Morocco. In Atlanta, they have created public works for the High Museum, Dashboard, Flux Projects, Atlanta Contemporary, and the Hartsfield-Jackson Atlanta Airport, among others. Foley currently teaches sculpture and digital media at Emory University, after recently completing an MFA in interdisciplinary sculpture, video, and sound from the School of the Art Institute of Chicago.