MUSEUM OF CONTEMPORARY ART OF GEORGIA
PRESENTS
Kevin Cole | Where do we go from here?
Artist Talk and Catalog Signing
Thursday, October 1
7:00 PM – 9:00 PM

MOCA GA
75 Bennett St NW
Suite M1
Atlanta, GA 30309
Atlanta Art Week Hours
Thursday 12 PM - 5 PM
Friday 12 PM - 5 PM
Saturday 12 PM - 5 PM
Sunday CLOSED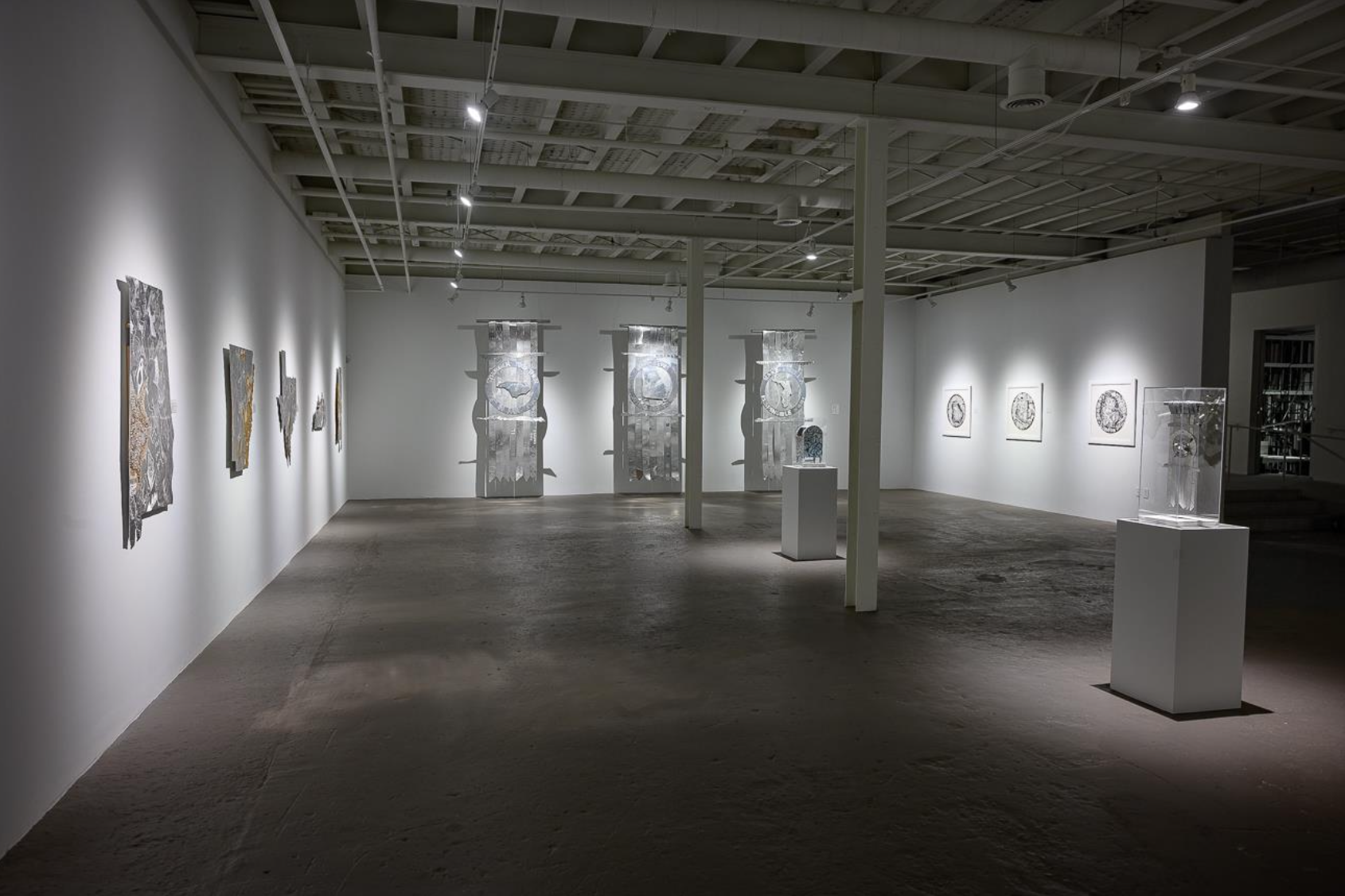 Installation shot of Where do we go from here? Photograghy by T.W. Meyer
Join us for an artist talk and catalog signing with MOCA GA's
2021/2022 Working Artist Project Fellow
Kevin Cole.

"When I turned eighteen years old, my grandfather told me about a tree on his property where African American men had been lynched by their neckties on their way to vote. The experience left a profound impression. I am personally tethered to this inescapable memory."
-Kevin Cole
Where do we go from here?
features new artwork, continuing the artist's exploration into themes of Gerrymandering and voting rights.
About the Museum


Kevin Cole | Living Between the Black and White Lines : "Georgia" | 2022 Mixed Media on Paper. Photograghy by T.W. Meyer

MOCA GA
was founded in 2000 and presented its first exhibition in 2002. In recognition of a void in the Atlanta-area art institutions, MOCA GA was devoted to the contemporary arts in Georgia. MOCA GA has grown from 250 works by 110 Georgia artists to more than 1,300 works of art. The permanent collection continues to expand in size and depth by 50-100 pieces per year due to generous donations from our corporate sponsors and individual donors.
MOCA GA is a central leader in the arts in Georgia through investment in the community and preservation of the legacy of the past, present, and future of local art. The museum opens an average of 15 exhibitions each year, and presents work that is dynamic, challenging, and innovative. MOCA GA encourages engagement and exchange between artists it features and the community it serves through regularly scheduled artist talks and other public programming.
About the Artist

Kevin Cole received his B.S. from the University of Arkansas at Pine Bluff, an M.A. in Art Education from the University of Illinois at Urbana, and an M.F.A. from Northern Illinois University where he was a Rhoden Smith Scholar. Within the last 32 years, he has received 27 grants and fellowships, 66 awards in art, 51 teaching awards and his artwork has been featured in more than 490 exhibitions throughout the United States and abroad. Some of his more recent awards include the 2020 Governor's Award for the Arts and Humanities in the State of Georgia and the Art Aspiration Award by the National Society Incorporation for his dedication to students' achievements. Additionally, Cole's artwork is included in more than 4000 public, private, and corporate collections both nationally and internationally.
Public collections in which Kevin Cole's work can be found include: The National Museum of African American History and Culture at the Smithsonian Museum in Washington DC; The Georgia Museum, Athens, GA; High Museum of Art, Atlanta, GA; William Jefferson Clinton Library, Little Rock, AR; Arkansas Art Center, Little Rock AR; Yale University Art Gallery, New Haven, CN; The Ogden Museum of Southern Art, New Orleans, LA; The David C. Driskell Center University of Maryland at College Park; Dayton Institute of Art, Dayton, OH; Pennsylvania Academy of Fine Art, Philadelphia, PA; The Museum of Contemporary Art of Georgia (MOCA GA), Atlanta, GA; Corcoran Museum, Washington, D.C.; Tampa Museum, Tampa, FL; and The Phillips Collection, Washington, D.C. Some corporate and private collections include Bank of America, Charlotte, NC; IBM, New York, NY; King and Spaulding Law Firm, Atlanta, GA; and the collections of Michael Jordan and John and Monica Pearson of Atlanta.
Kevin Cole has also created more than 45 public artworks, including the Coca-Cola Centennial Olympic Mural for the 1996 Olympic Games. His artwork has been featured in more than 125 publications, including The Guardian Magazine in Paris, France; Scholastic Art (with Dale Chihuly); The Washington Post; Sculpture Magazine; The Union Tribune in San Diego, CA; The Atlanta Journal Constitution, Atlanta; and most recently Forbes Magazine.
Photos Courtesy of MOCA GA