MASON FINE ART

PRESENTS
KEEPING IT REAL
Keiko Gonzalez
Tracy Murrell
Shei Moreno
Charly Palmer
James A. Smith
Christopher Stevens
Opening Reception
Thursday, September 29
6:00 - 8:00 PM



Mason Fine Art
764 Miami Circle NE
Suite 150
Atlanta, GA 30324

Atlanta Art Week Hours
Thursday 11 AM - 8 PM
Friday 11 AM - 8 PM
Saturday 11 AM - 8 PM
Sunday 12 PM - 5 PM
Tracy Murrell | We Are in a Blue World
Mason Fine Art presents Keeping It Real, featuring Charly Palmer, Keiko Gonzalez, Tracy Murrell, Shie Moreno, Christopher Stevens, and James A. Smith.

Join us Thursday, Septmeber 29th at 6 pm for a presentation of realist works by James A. Smith and Christopher Stevens in our smaller gallery space, while works by Charly Palmer, Keiko Gonzalez, Tracy Murrell, and Shie Moreno will be in our main exhibition space.

Keeping It Real displays the range of artists represented by Mason Fine Art. From hyper-realist to Afro-Cuban abstract, Mason wants to reintroduce its vast catalog to visitors who are already familiar with our gallery and familiarize those who may be coming in for the first time with what we have in store. This selection includes works by both Atlanta-based artists and artists creating work in other parts of the country and world, representing the variety of styles that the city has to offer while also showcasing our connection to the art world at large.






About the Gallery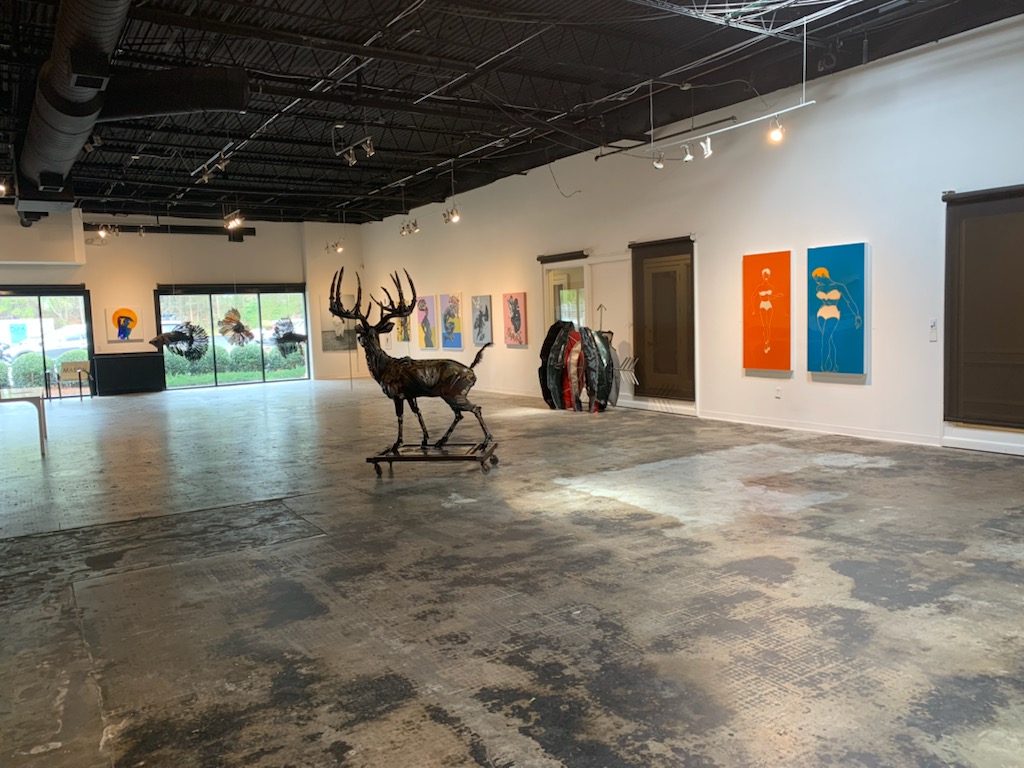 Inside the Gallery
Located in Atlanta's Design District on Miami Circle,
Mason Fine Art's
focus is a continually evolving selection of high-quality contemporary works by regional, national, and international artists. In addition, Mason Fine Art is in the business of showcasing the work of emerging artists and facilitating their further artistic development.
Mason Fine Art welcomes private and corporate collectors, as well professionals from the decorative arts community. The wide variety of works always available at Mason Fine Art is without compare in the Southeast.
About the Artists
Charly Palmer's
work covers a variety of topics on Black society and pop culture while
Tracy Murrell
muses the silhouette of Black woman in her pieces, touching on themes of identity, migration, and society's perceptions of beauty.
Christopher Stevens
, a graduate of Savannah College of Art and Design, searches for something special in day-to-day life as inspiration for his hyper-realist work. Cuban-born, Colorado-based
Shie Moreno
uses spray paint as a primary medium, transposing his life as a graffiti artist to the world of fine art while
Keiko Gonzalez
, born and Texas and raised between the states and Bolivia, uses abstract forms to captivate viewers and reference South American color palettes and textures.
James A. Smith
, an indigenous artist from Tulsa, Oklahoma, has been painting since he was a child and believes that still-life carries on the tradition of highlighting everyday objects and items as subjects within fine art.